Best Los Angeles Dedicated Server Providers
Need to make a switch from your current dedicated server hosting provider? Need a fresh location? Based in the US and just looking for something closer to home? Los Angeles, California is not just an ideal US hosting location, it's also fairly popular among dedicated server users.
In 2015 the Los Angeles City Council passed an initiative to deploy a citywide 1 Gigabit broadband network in an effort to provide free wireless access to everyone. They will also continue to invest and add onto their existing fiber optic network. In addition, Los Angeles is an optimal location if you plan on targeting Asia-Pacific citizens since a growing number of Asian network carriers are directly connected to popular Los Angeles data centers. This forces a reduction in latency and vastly improves the user experience.
But a Los Angeles dedicated server is not for everyone. Here's a few advantages and disadvantages that come with storing a dedicated server in The City of Angels.
Pro's and Con's of Los Angeles Hosting
– Superb peering capabilities. Most Asia-Pacific ISP's and network carriers have a physical presence in Los Angeles, which makes interconnection simple and cost-effective.
– As the Western-most peering point to the Asia-Pacific region, an L.A. dedicated server provides the absolute best latency to overseas users.
– Compared to hosting solutions in China, Hong Kong, Tokyo, or even Sydney, Australia, Los Angeles typically has very affordable monthly bandwidth rates.
– Los Angeles is a well-known city across the entire world. The city is basically a globally recognized brand in its own right. So if you plan on moving your business to Los Angeles, doing so just might help you nab more overseas clients.
– While bandwidth is fairly low-cost, the overall price points set by Los Angeles hosting providers tends to be on the higher side. This is simply due to the fact that Los Angeles has a higher cost of living, as well as higher property values, higher taxes, and in the end higher electricity rates.
– Natural disasters, more specifically earthquakes, are a legitimate threat throughout California, especially in L.A. This means that offsite backup drives and an established recovery plan are crucial factors to take into account if your web host is located anywhere in Southern California.
– The Eastern US coast has a higher population density. With this said, you run the risk of experiencing higher latency issues with the East coast, as well as Europe. If you're running a website, then this isn't exactly a deal breaker, but if you're running a game server, you may need to choose a more optimal hosting location.
Tink housing your dedicated server in Los Angeles is a good idea? Then check out our detailed list of the top 10 Los Angeles dedicated server providers.
Web Hosting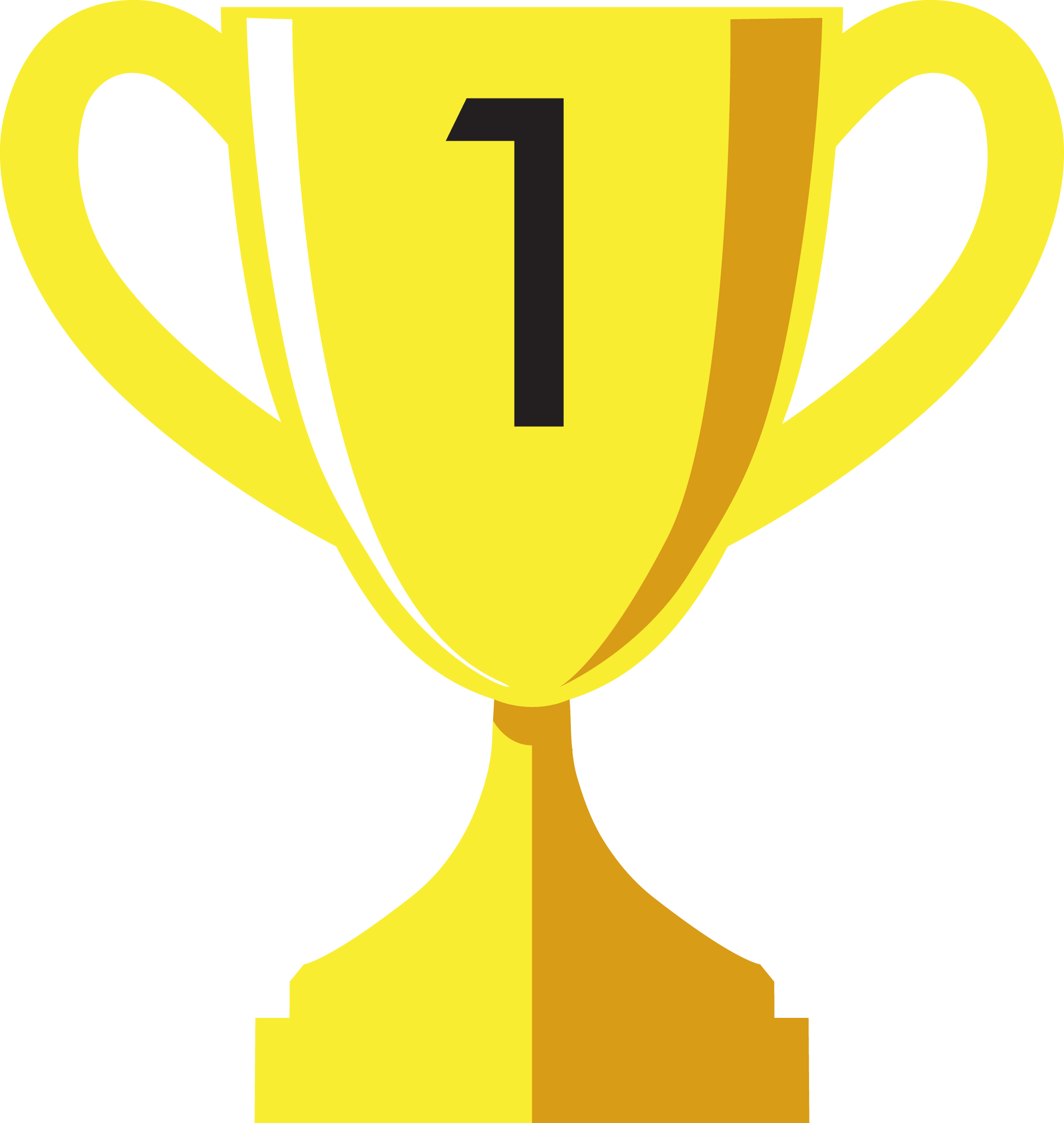 10Gbps.io
Starting Price
- 16 CPU Cores
- 64 GB
- 500 GB Storage
- Unlimited Bandwidth
Features
- DDoS Protection
- 24/7 Support
- 95% Uptime
- IPv4 and IPv6
About 10Gbps.io
10Gbps.io got its start in 2014 and operates servers in 14 data centers worldwide. Their expansive growth has allowed them to build a high-performance network with a maximum capacity of over 2.5 Tbps. And as their name suggests, each server is equipped with a 10 Gbps network port, which is optional and unshared. 10Gbps.io uses the Coresite facility located at 900 North Alameda Street. Non-hardware RAID protection is free while physical hardware RAID costs $50, and a 250 GB backup drive costs $20. Overall, 10Gbps.io is an excellent hosting provider for your next Los Angeles dedicated server. The company is able to effectively cater to everyone from small startups and active message boards to international conglomerates. Sure, their prices are a little on the high side, but the commitment to quality, speed, and power goes unmatched. Highly recommended service with great user reviews.
Web Hosting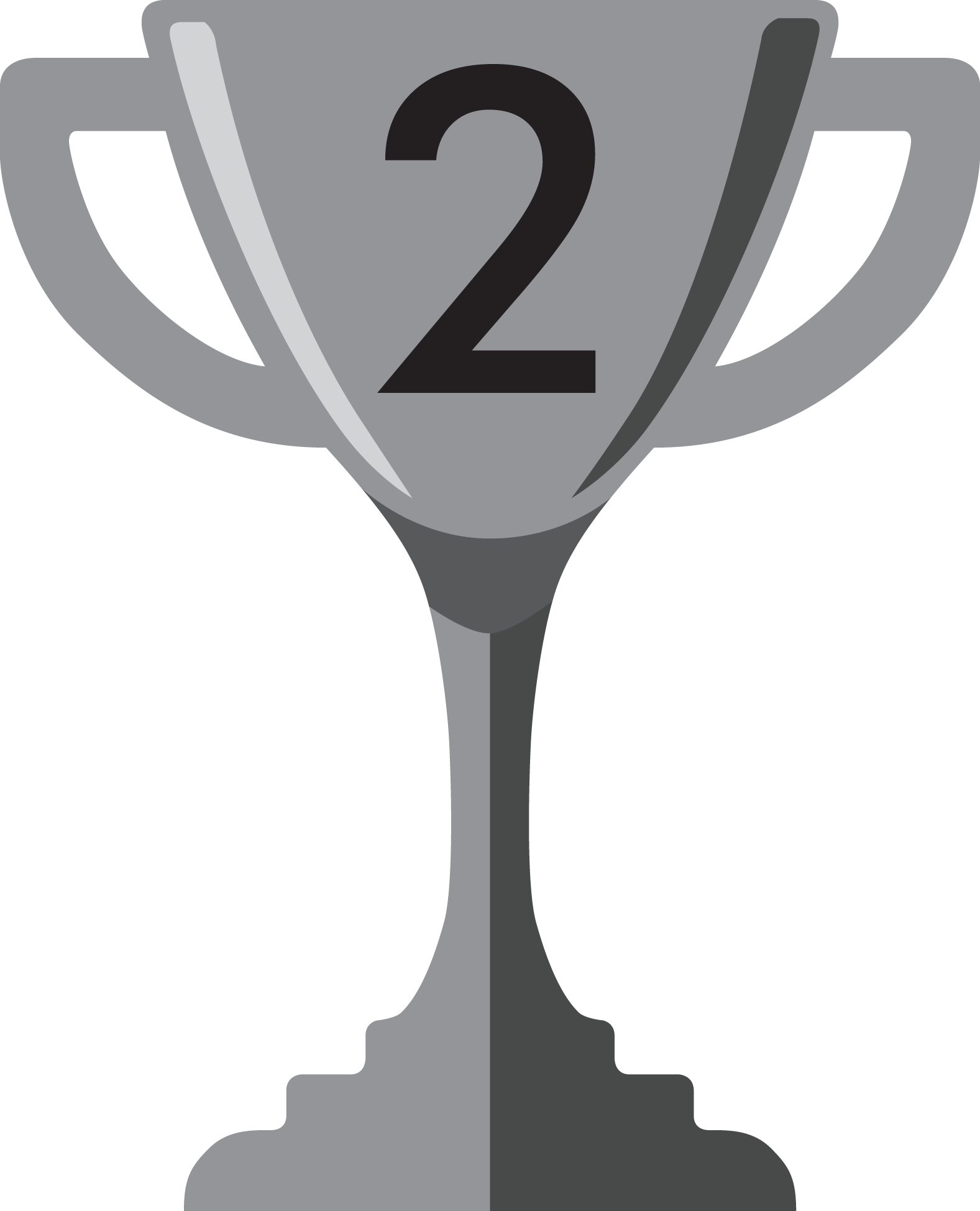 OneProvider
Starting Price
- 4 GB RAM
- 128 GB SSD Storage
- 1 TB Bandwidth
Features
- 24/7 Support
- IPv6 Included
- 99.9% Uptime
- Daily Backup
About OneProvider
OneProvider was established in 2005 and is based in Canada. The company offers a full suite of hosting solutions in approximately 125 locations around the world. Unfortunately OneProvider does cater to resellers. Although OneProvider states their Los Angeles dedicated servers have unlimited bandwidth, keep in mind that it is a shared fair usage connection. Available OS options include various Linux and Windows platforms, in addition to BSD and Solaris. OneProvider also allows you to make a switch to virtualization and install a Cisco firewall. Solid hosting provider for those with high demanding resource needs, but they lack in the customization department.
Web Hosting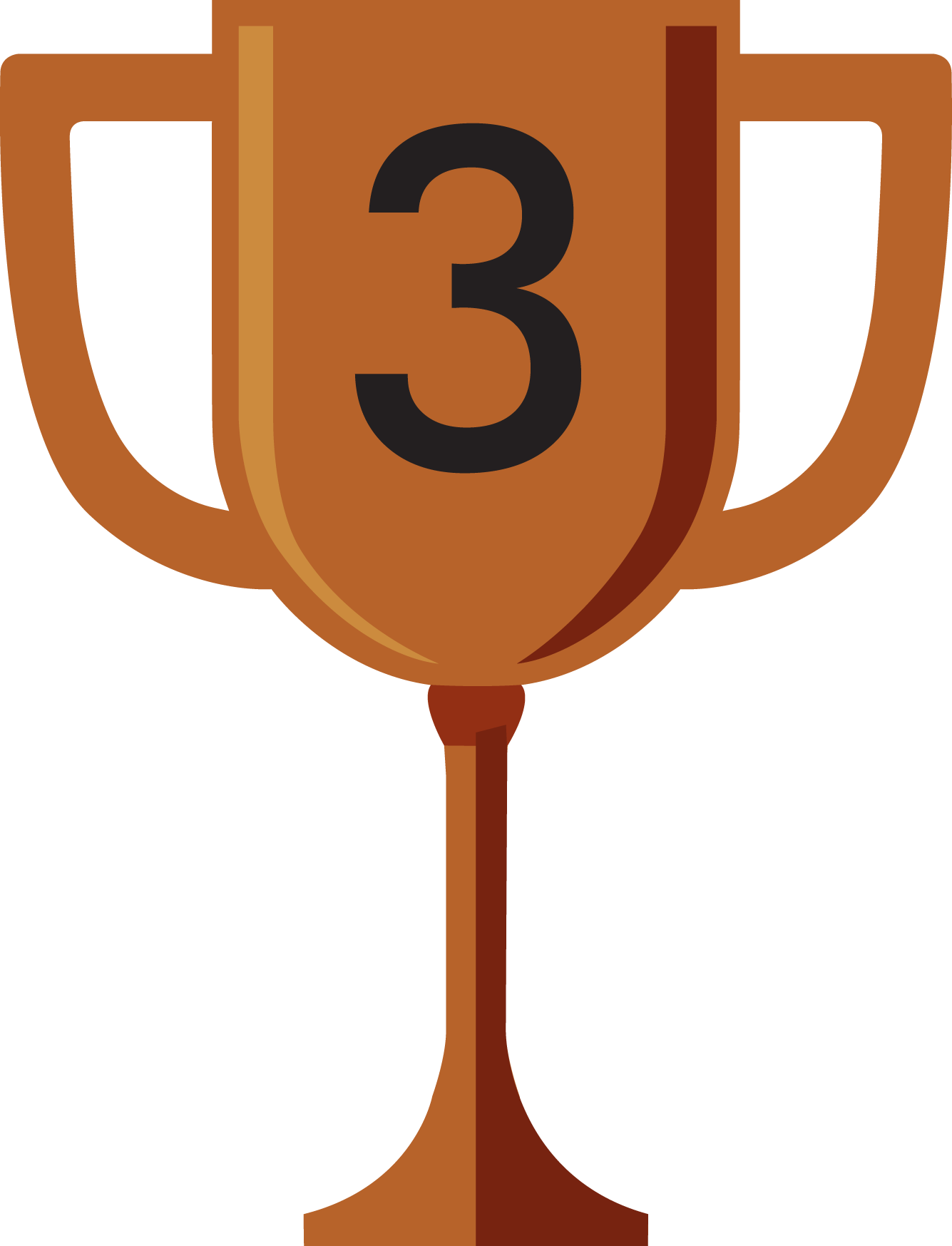 LAdedicated
Starting Price
- 4x 3.4/3.5 Ghz
- 8 GB RAM
- 1 TB Storage
- 10 TB Bandwidth
Features
- DDoS Protection
- OpenVZ & KVM
- 100% Uptime
- Quick Response
About LAdedicated
LAdedicated was formed in 2015 and operates inside the One Wilshire facility in Los Angeles, as well as the 350 Cermak building in Chicago. They use the latest Intel CPU's, DDR4 memory, and have multiple 10 Gbps uplinks available. Each Los Angeles dedicated server includes a dedicated IP address and DDoS protection at speeds up to 4 Gbps. Unfortunately, LAdedicated charges substantial setup fees, which start at $59 depending on the server plan you select. Like the other hosting providers using the One Wilshire data center, storage space, memory, bandwidth, and additional customization options can be added.
Web Hosting
4

QuadraNet
Starting Price
- 3.40 GHz x 4 Cores
- 8 GB DDR4 RAM
- 256 GB SSD Storage
- 3 Gbps Protection
- 10 TB Bandwidth
Features
- 99.99% Uptime
- DDoS Protection
- 24/7/365 Support
- IPv4
About QuadraNet
QuadraNet was founded in 2001 to server as a telecommunications provider to Los Angeles and the surrounding areas. Since 2004 the company has maintained its servers inside the LA Telecom Center building, near the One Wilshire facility, which is often heralded as "the world's most connected data center" for good reason. Each Los Angeles dedicated server from QuadraNet includes one dedicated IP address and VEST DDoS protection at speeds up to 3 Gbps. Servers come with 100 Mbps ports with an upgrade to 1 Gbps ports available at a monthly cost of $10. All major Linux OS variations are free while Windows Standard licenses start at $25. cPanel costs $25, Softaculous costs $5, and adding 10 TB of monthly bandwidth costs $59 each month – not the most cost-effective add-on's.
Web Hosting
5

RackAlley
Starting Price
- 4 GB ECC RAM
- 2 x 500 GB HDD Memory
- 100 MBPS Port
- 5000 GB Bandwidth
Features
- IPv4
- 24/7 Support
- Full Root Access
- Quick Response
About RackAlley
RackAlley has been in business for five years and their head office is located in West Los Angeles. RackAlley maintains its own equipment inside Coresite's (COR) One Wilshire Building located in downtown Los Angeles. The Tier-3 facility is tapped in to over 300 global network carriers, including over 40 Asia-Pacific carriers and ISP's. RackAlley's Los Angeles dedicated servers are compatible with both Windows and Linux operating systems featuring identical prices. Full root access, RAID setup, one dedicated IP address, and your choice of any popular control panel are also included. Additional IP addresses cost $5, a 100 GB backup drive costs $10, and adding 73 GB of storage space comes with a $19 price tag. Unfortunately, firewall protection is not included, and comes at a whopping $39 monthly charge. But overall, RackAlley has decent prices and is able to effectively support web projects of all sizes, though we wish they did have a SSD storage option for faster processing.
Web Hosting
6

Delimiter
Starting Price
- 24 GB RAM
- 2 TB HDD Disk Space
- 20 TB Bandwidth
Features
- IPv4
- OpenVZ
- cPanel/WHM
- 24/7/365 Support
About Delimiter
Delimiter was originally based in Frankfurt, Germany, but in 2009 the company was acquired and is now headquartered in Delaware, USA. Delimiter maintains servers in seven US locations along with a London data center location. Each Los Angeles dedicated server from Delimiter comes with a /29 IPv4 and /64 IPv6 subnet, as well as dedicated ILO/KVM plus remote power management. Adding an extra 24 GB RAM costs $10, one extra TB of SATA storage costs $40, and including RAID protection comes with a $10 monthly price tag. Both a cPanel and CloudLinux license costs $15 per month.
Web Hosting
7

SharkTech
Starting Price
- 16 GB RAM
- 2 TB HDD Storage
- 10 TB Bandwidth
Features
- DDoS Protection
- 24/7 Support
- Daily Backup
- Full Root Access
About SharkTech
SharkTech was established in 2003 and has its headquarters in Las Vegas, Nevada, with hosting servers inside multiple data centers. Locations include Los Angeles, California, Denver, Colorado, Chicago, Illinois, and even a European presence in Amsterdam, Netherlands. To upgrade your server's DDoS protection to 100 Gbps, it costs $59 and includes one dedicated IP. Adding 30 TB of extra bandwidth costs $20, adding a 2 TB secondary drive costs $10, cPanel runs in at $35, while using a Windows operating system comes with a $15 price tag. SharkTech has a reliable reputation and is suitable for small to medium size businesses – solid L.A. choice.
Web Hosting
8

GoMach5
Starting Price
- 32 GB RAM
- 1 TB Disk Space
- 10 TB Bandwidth
Features
- 24/7 Support
- cPanel
- IPv6
- DDoS Protection
About GoMach5
GoMach5 is a privately-owned Los Angeles based hosting company founded in 2015. GoMach5's specialty lies in their DDoS-protected dedicated servers. They own and manage their own equipment inside the Tier-4 Psychz data center facility located at 700 Wilshire, L.A. The facility has a maximum 60 Gbps network capacity with a minimum 20 Gbps speeds for each peer. An additional TB of bandwidth costs just $4, an extra GB of RAM costs $4, while an extra 128 GB SSD disk space costs $10 and 500 GB SATA storage runs in at just $5. Unfortunately, cPanel comes with a $35 price tag. GoMach5 offers great value alongside a sizable amount of memory and storage space, though their dedicated server capabilities are slightly limited.
Web Hosting
9

WebNX
Starting Price
- 4 CPU Cores
- 16 GB RAM
- 250 GB SSD Memory
- 20 TB Bandwidth
Features
- 100% Uptime
- 24/7/365 Support
- CentOS
- Full Root Access
About WebNX
WebNX Internet Services Ltd. was founded in 1999 by IT professionals. Their primary data center happens to be their Los Angeles facility located at 800 South Hope Street, L.A. Their network is comprised of 12 different carriers, including major Asia carriers like China Unicorn, with a direct link to China Telecom coming soon. Each L.A. dedicated server includes 5 usable IP addresses and a remote rebooter. Upgrading to 64 GB RAM costs $79, adding an extra TB of HDD costs $5, while an additional 256 GB SSD disk space costs just $10. RAID protected hardware costs at least $20 and having 30 TB of bandwidth comes at a $25 cost. We like that WebNX has multiple CPU options and the fact you're able to choose between SATA HDD or SSD storage space, but we really don't agree with most of their prices. Professional service, but you may find better value elsewhere.
Web Hosting
10

ProLimeHost
Starting Price
- 4/8 Cores
- 8 GB RAM
- 1 TB Storage
- 20 TB Bandwidth
- 1 Gbps Port
Features
- Full Root Access
- SolusVM
- 24/7 Support
- Quick Response
About ProLimeHost
ProLimeHost has been offering cost-effective dedicated server solutions since 2008. They maintain servers in four international data centers, with locations including: Singapore, Dallas, Phoenix, and Los Angeles. ProLimeHost collocates their L.A. servers inside the WebNX owned facility located at 800 South Hope Street, Los Angeles. Adding an additional one TB of SATA disk space costs $15 while an extra 128 GB SSD storage costs $22. Two, three, and four hard drive backups can be set up for as little as $10 each (maximum earthquake protection). Upgrading to RAID protected hardware costs $20. Since ProLimehost uses the same facility and equipment as WebNX, our criticisms are virtually the same: Relatively high prices, higher than WebNX, but you may find better value with a different provider. But luckily, ProLimeHost does allow torrents.
Elise Wong is a web hosting specialist with almost a decade of experience in the industry. She has been collaborating with a number of well-known hosting providers over the years and she is now an expert hosting reviewer.